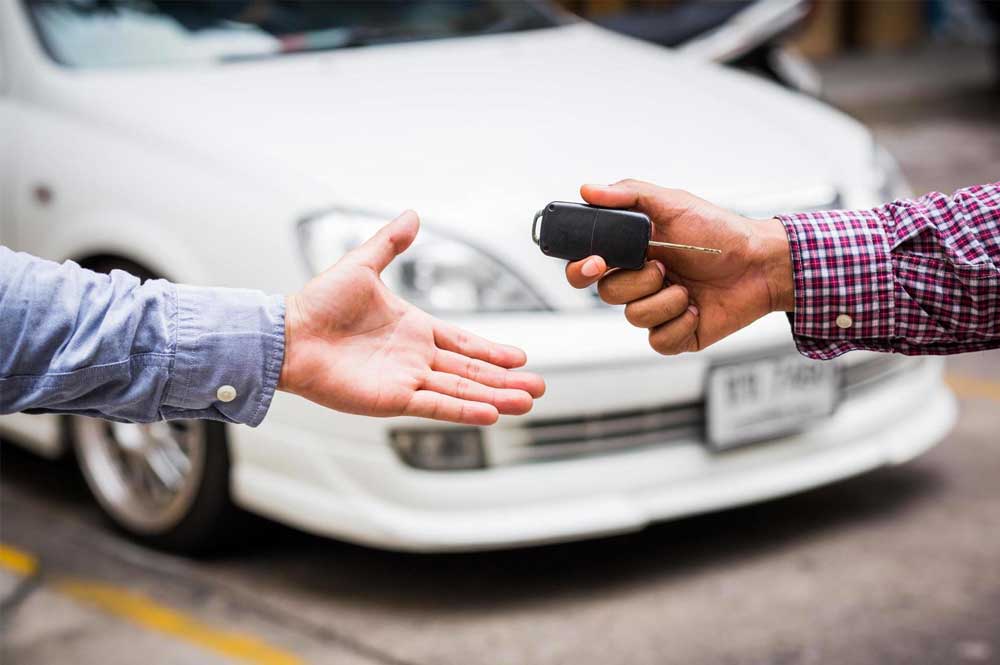 Our guide will help you get the greatest price for your automobile if you want to sell it quickly online or to a dealer. After all, there's a lot of competition out there, and the best way to sell a car quickly is to make sure yours is well-priced, well-presented, and has all of the necessary papers. If it's time to sell your old wheels, you're probably seeking tips on how to sell a car quickly while also getting the best price.
Our suggestions for selling a car privately guide you through the process of obtaining a proper value, preparing your vehicle to the highest possible standard, and ensuring that all of the necessary paperwork is for a seamless transaction.
It's a lot easier to sell your car now than it used to be, thanks to the internet and online advertising. If you're in a hurry, you can quickly take a few photos with your smartphone and submit them to a social media platform.
Make your vehicle stand out from the crowd by doing the following:
Making your car stand out from the crowd is the best method to receive a decent price for it. Even if online classified sites make it easy to submit a short ad and hope for the best, when you're selling privately, that means spending the time to produce the finest possible advertisement.
Don't be tempted to cut costs; purchasers always respond to advertising that is well-written and well-presented. Buyers will presume you're the type of person who likes to do things well, including looking after your cars, if you've taken care with your ad. A sloppy ad says you probably conduct car maintenance in the same way, which is the very last impression you want to give.
That means every for-sale ad should include a detailed description of the vehicle as well as high-quality photographs of the parts of the vehicle that will pique people's interest.
Of course, getting your automobile cleaned and valeted before taking the images is a must, since a well-presented car will appeal to customers and make a good first impression. The same may be said for all documentation. Buyers will be attracted to you if you have a wallet full of invoices detailing car upkeep and maintenance. Remember, all of this advice can be used to assist you to get a fair price for your automobile if you're intending to trade it in at a dealer or a company that claims to buy any car.
Our tips below will not only help you sell a car but will also help you avoid being duped into selling your car by online scammers.  Unscrupulous online retailers may promise to be able to connect you with purchasers for a price, but this is rarely the case. Others may try to steal your car by paying a deposit and then driving away in it. These scams should be easy to recognize and avoid as long as you're aware of the hazards and keep your wits about you.
Ensure your car is ready to be sold:
Most people who have purchased a car privately have nightmare stories of seeing unclean and neglected vehicles. When a buyer sees a car that has been left dirty, the first thing that comes to mind is: 'if the owner hasn't taken the time to clean the interior of their car while they've owned it, what else have they ignored in terms of servicing and maintenance?' It may be enough for some potential purchasers to walk away without asking any further questions, as there are plenty of other vehicles for sale, many of which will appear to have been adequately maintained.
As a result, the first step in selling your car is to thoroughly clean it. This may seem self-evident, yet many sellers still fail at this first hurdle, as evidenced by the classified ads. Even if you merely clean the car of trash, apply a car shampoo, vacuum the upholstery and carpets, and clean the windows with glass cleaner to make it look tidy, it will help. Most purchasers won't want to delve behind the grime to discover a car's potential; instead, they want something that will look good and be driveable as soon as they acquire it.
You could even go above and above to correct any visual flaws. Crazed or cracked lights, broken mirrors, and unsightly parking scuffs may all be fixed for a reasonable price, either with DIY products or by hiring a mobile SMART repair service. The latter will be more expensive, but the increased price paid by a potential buyer should readily cover the difference in quality.
It's also a good idea to get any flaws fixed before selling. If there are problems with the dashboard warning lights, or you know the oil or tyres haven't been changed in a while, it may be a waste of money to leave them for the next owner to solve – because they'll likely haggle down to account for any faults that need to be addressed. Having an MoT performed is an excellent method to inspire confidence in a vehicle. This will highlight any issues that can be addressed before the car is sold, and because a car's MoT history (including any advisory notes on potential future failures) can now be found online, it can show that a car has been brought up to scratch before being sold, giving a potential buyer confidence that no large bills are on the horizon.
Have all of the necessary documentation on hand:
Having a wallet full of receipts and printouts detailing the car's history is a terrific approach to build trust in the vehicle you're selling. This printed record can illustrate every year of a car's life, and if you have a service book full of stamps for every service, as well as full MoT records (including any advisory notices), used car purchasers will be interested.
The car's V5C registration document (which will prove that you are the registered keeper and that the car is yours to sell), MoTcertificates (for cars older than three years old, which will show all passes and advisory notes on issues that may cause problems on subsequent MoTs), and maintenance bills (annual service receipts and a service book with main dealer stamps will be a bonus) are all must-have documents. Proof of insurance coverage and bills for minor cosmetic repairs are less necessary, but they do demonstrate that a car has been well-maintained.
The V5C is the most crucial of all of these documents.  However, don't allow anyone to take it away or picture it until you've paid for the car, because thieves can use the logbook to take out loans using your car's information, or even clone your information to fit a stolen vehicle.
Determine a reasonable asking price:
When it comes to determining the value of your car to sell, depreciation is the most important aspect to consider. That means you should concentrate on how much someone will pay rather than how much you paid. Start by looking at similar vehicles on the internet.
After you've determined how much your car is worth, start thinking about where you'd like to promote it. If you're trading it in or scrapping it, don't be afraid to shop around because different dealers' offers will vary based on how desperate they are for stock.
Effectively promote your vehicle:
In today's world, the best approach to sell your car is to place an online ad. To tempt customers, these platforms allow you to upload a huge number of photographs and detailed descriptions.
You can also go back in time and place a physical advertisement in a publication. You are unlikely to get your car seen by the correct people unless it has a dedicated following and a dedicated publication.
Making a homemade 'for sale' sign and parking the automobile on the side of the road is another inexpensive option. While you might get lucky, it's usually best to avoid it if you're looking for a speedy sale. Furthermore, having a sign in your car while you're driving is one thing, but leaving it parked on the side of the road with a sign in the window for an extended period is prohibited, and could result in your car being hauled away.  Stick to what the reader wants to know if you're describing an automobile for sale. 
Road tax used to be a selling feature for used automobiles, but now that the tax is repaid when a car is sold, it can no longer be used as a selling argument. When it comes to annual operating costs, road tax is crucial. Electric vehicle owners pay no road tax, therefore it's worth including in your ad if you're selling one.
Don't Get Ripped off  by scams or Thieves:
While it's wonderful to imagine that no one will be taken advantage of, the truth is that some people will. There are a few basic things you can do to safeguard yourself to make sure it's not you. To begin, make sure you have a potential customer's full name, phone number, and, if feasible, address when they contact you to buy or test drive the car.
Also, before allowing anyone to drive your car, double-check that they have a valid driver's license and evidence of insurance. If they don't, you can show them how to drive the car by driving it yourself.
It may make you question whether there is any trust left in the world, but never allow a possible buyer to test drive the car on their own, and if you do, don't leave the keys in the car.
Before you hand up the car, make sure you've been paid
Never hand over the vehicle keys or documentation until you have received payment from the buyer. The idea is the same whether you're counting cash in an envelope or having your bank confirm through the phone that payments via internet transfers, personal or building society checks, or bankers' draughts have cleared into your account.
At all costs, stay away from foreign purchasers. There have been so many incidents of fraud (so-called phishing scams) involving buyers pretending to wish to move their car overseas or make complex money transfers that it's not even worth considering. Simply say no, or don't respond to the emails.
Completing the transaction:
You'll need to set up some simple paperwork once the money has been given over to keep things transparent and above board for both sides.
You'll need to produce a written receipt at the very least, and it's important to get the wording right.   Simply print a couple of copies, have the buyer sign both of them with their dated signature next to yours, and keep one copy each.
You'll also need to sign the declaration and complete the 'new keeper' area of the V5C logbook, as will the buyer, who should keep the little V5C/2 section of the form as proof of ownership until their new V5 arrives.
Your only remaining chore is to notify the DVLA of the change of ownership while your old automobile speeds away with its new owner.