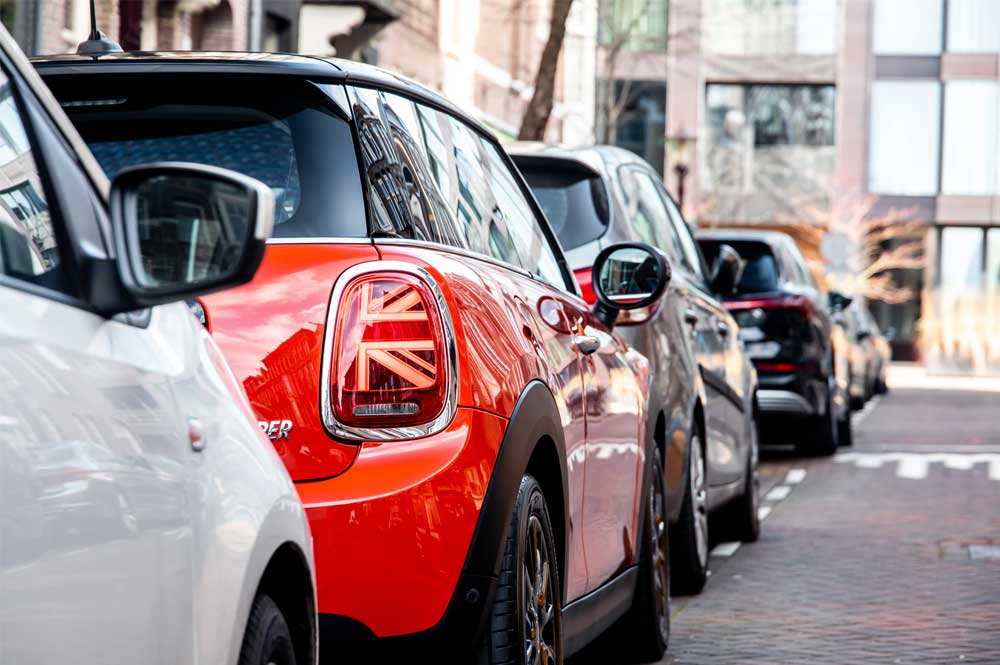 An automobile can also have a hidden previous history which you will by no means find till you have carried out a history check. There are a lot of motives why you want to run a car history and take a look at it earlier than you purchase it.
We can provide a good deal of extra facts related to the history of a car that helps you to make a selection whether or not to proceed with your deal earlier than shopping for a used car.
Knowing your car's previous owner is vital and a vehicle history check can assist you to acquire that. It tells the accident history, odometer reading, essentially all the records regarding the car in its lifetime.
Why check the history of a used car?
How many owners the vehicle has had would allow you to understand if the car would give you any trouble. And if there have been any troubles that occur from preceding possession it would allow you to contact the preceding owners as well. So this indicates how vital it is to recognize your vehicle history report.
It holds facts involving every element regarding the vehicle which includes minute details like getting the oil modified to massive details like the new owner of the car. This is an awesome tool that you can use when you first discover a car advertised, to take a look at if the whole thing looks above board. Motorscan will provide you with all this information.
Car history check
Our Car history check provides you with the basic, necessary and fundamental check reports. Here is the list of information that you can get from running a car history check in motorscan.
Scrap check
The best way to look into whether or not the car you hope to purchase has before been scrapped is to purchase a motorscan online check, which consists of an car scrap check. To take a look at whether or not the car you choose to buy has been scrapped or not, we will test via DVLA records to see whether or not it has as soon as been recorded as scrapped.
For this, you will want a vehicle's registration number which you can request from the seller. 
Logbook Check
A logbook test comes as a phase of all motorscan car checks tests we provide and is the best way to make certain the proper documentation is connected to the right vehicle. Otherwise, it will probably be that the car you're shopping for is stolen or cloned.
Inspection of VIC
This test of VIC will make certain that vehicle registration certificates (V5C) were once now not issued for a stolen or cloned car taking the identity of a destroyed or scrapped vehicle.
Chassis Number Check and VIN Check
This car check is done to make sure that everything is authentic and in order. If they no longer match, then it is probably that the vehicle has some serious issues in the previous or is a stolen car and you will no longer be capable of locating its correct vehicle history.
Our chassis number test is powered using records from the DVLA, insurance plan companies, police files and more, to assist supply dependable results. It can be trusted and helps you to make a good decision before buying a used car.
Motorscan car check inspects whether or not there are any troubles with the Vehicle Identification Number (VIN) and indicates if there are any issues recorded about the vehicle and number. It's an essential test to make certain the vehicle is legitimate.
Number Plate Changes Car Check
Number plate changes can have happened as people want to customize their vehicles, however, it can additionally be done to conceal the car's past. 
Many users find out that the car they are hoping to purchase has had at least one number plate change in the past. It is essential to be conscious of this and if the owner does not disclose it to you then you will have a motive to be suspicious. Using records from the DVLA ensures that the motorscan test we provide will precisely decide the number plate records of any car for sale. A registration check from trustable and dependable sources such as motorscan helps you, as we developed the first-ever car history check and have been presenting motorscan assessments for over years.
Accident check for your car
Our car checker will decide if the automobile that you are going to buy has been met with an accident previously. Some of these might have been reliably repaired however you will want proof of this for your peace of mind. Others may also have severe damage and may not be roadworthy. This offers an actual motive to get a car write-off test carried out on any new vehicle you are hoping to buy.
Import or export Car Check
With a motorscan car check, you can find out if the car that you favor to purchase has been imported or is recorded as an exported vehicle. The records of an imported vehicle can be hard to discover earlier than its registration in the UK, whilst any car recorded as exported ought to no longer be on sale.
Our car checker consists of a vehicle import check and many different inspections to assist you to make a secure preference when buying a new vehicle. It can show if a vehicle has been imported, which can also make you rethink or keep away from shopping for it.
Stolen car check
Check whether or not the car you are involved in is recorded as stolen in the Police National Computer, study our information to discover the dangers of shopping for a stolen car and don't be a sufferer of car fraud.
Outstanding Finance Check for your car
It is very risky to opt for a car that has outstanding finance. Our check will provide all details and a finance company contract number where you can directly contact the company to know all details regarding the outstanding finance on the car.
Insurance Write off Car Check
Insurance groups write off automobiles when the fee of repairs is too excessive in contrast to the fee of the vehicle. We test whether or not the car has been declared a whole loss or written-off, which includes the loss kind and loss date.
High-risk car check
Check if the car has been flagged as excessive risk. It is regularly related to the monetary dispute over possession and normally the third party tracks it to stop it from being sold.
Vehicle info car check
Vehicle info consists of information related to making, model, engine capacity, fuel type, and fuel consumption.
Keepers History – Car Check
Check the complete number of preceding owners recorded using the DVLA, which consists of the date of registration.
Our record will now not grant the preceding owners' contact or non-public information, but you can request all details regarding the vehicle's registered owners from the DVLA if you need it.
Changing the color
Check whether or not the car has a record of vehicle shade change, in which case the DVLA should be notified and your V5C registration file updated.
All records can without difficulty be discovered using the registration number of any car. All information will be shown in a few seconds.
Mileage Car check
You can check the mileage of a used car using our sources and can check whether the mileage record matches. Our vehicle test consists of mileage and clocking reviews from the mileage recorded when the car was once MOT tested.
Engine Specification and Vehicle Engine Number Car Check
Engines are measured using displacement, typically expressed in liters (L) or cubic centimeters (cc). Displacement is the complete quantity of all the cylinders in an engine. Car engine sizes are typically distinct in liters, which are rounded up to the nearest tenth of a liter. For example, a vehicle that has a 1390cc engine would be described as a 1.4 liter. You can get all info regarding engine specifications once you run a check on our website.
 All vehicles have an engine number along with a chassis number. The engine number denotes the measurement and electricity output of the engine. There is a chance of having a separate engine number in a scenario where, if the engine blows up and needs replacing. Each engine is acknowledged through the engine number of the factory. Check the engine number recorded.
Vehicle Dimensions and Vehicle Description
Use the search tool to list new cars of any make sorted with the aid of their size according to the dimensions of length, width, height, and boot potential you specify. When buying a car, it can be hard to comprehend how it compares to the common car on the avenue in phrases of size. It is important to be aware of your car's dimensions so that you can check whether the car is suitable for your needs and is fitting your garage.
Vehicle description includes vehicle type, fuel type, transmission, year of manufacture, gear count, number of doors, engine size, number of seats, and model.
Vehicle Economy and Running Costs – Car Check
MPG stands for miles per gallon and, as this title suggests, it is the number of miles that a vehicle can cowl on a gallon of fuel. It can vary while relying upon traffic and climate conditions, and how easily or aggressively the automobile is being driven.
The most apparent running expenses include:
Fuel: The greater you drive, the greater gasoline you will use and the greater your costs. But it's no longer simply mileage that matters. 
Repairs: This one hardly ever wants to explain and will substantially rely on your safety level as a driver. But even cautious drivers will on occasion want to have their automobile serviced.
Replacement parts: Interestingly enough, sellers make most of their cash off substitute components and repairs. That has to serve as an indication of the sheer funding you will want to proceed making as the owner of a car. And we're now not even speaking about damages from accidents or components breaking down. Daily wear and tear will pressure you to substitute tires or brake pads regularly. These prices are now not something to be taken lightly. High-quality tires can set you to lower back as a good deal as a hundred kilos per wheel!
The quantity of CO2 an automobile emits into the surroundings is measured in grams per kilometer – regularly shortened to g/km – and is regarded to be an indication of a cars' effect on the surroundings and air quality.
VED Cost (Road Tax)
Road tax or VED prices are calculated on CO2 emissions. All details related to tax can be collected from our site.
Estimated Fuel charges and Fuel consumption
Fuel consumption is the amount of gas used per unit distance; for example, liters per one hundred kilometers (L/100 km).
MOT History Check
You want to take a look at that MOT assessments have been carried out frequently all through the car's history. A vehicle can also now not want an MOT if it used to be as soon as unused for a length of time and used to be registered as SORN (statutory off-road notification).
A car check consists of a bundle of information. By combining exclusive information sources, we have facts on hand about greater than a million UK cars. 
You can receive all this information very easily, all you need is the registration number of the car. All details regarding the vehicle will be shown within seconds. 
There are several free car checks and there is no such thing so you should be very much aware of the inaccurate information that a website provides. You are heartily welcome to our website for extra trustworthy data. Our car records test is exquisite for shortlisting your cars and making a protected choice. All the information that we provide can assist you to make a good decision about your dream car.