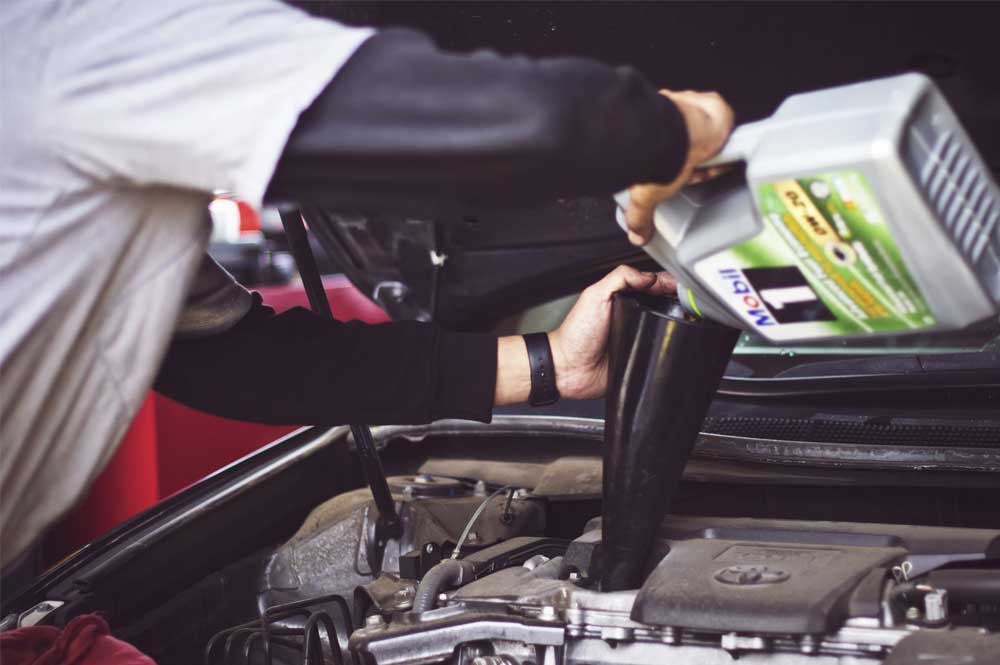 If you've just bought your very first car or maybe have had the luxury of a maintained company car, you might be forgiven for the lack of knowledge you have on what responsible car owners need to know. We aim to steer you through the world of car servicing and maintenance to arm you with everything you need to know.
Why does a Car need Servicing, and is it mandatory?
As a responsible car owner, it's your responsibility to keep your vehicle regularly serviced and maintained. Whilst it's not a legal requirement to regularly service your car, it is highly recommended and benefits both you and the wider general public:
Most importantly, it ensures the vehicle is safe to drive
It keeps the car running efficiently, saving you money on fuel
Reduces the risk of breakdowns
A full-service history will help when selling the car and maintain its value
When will my Car need Servicing?
This really depends on how many miles you drive. Car manufacturers recommend that servicing a vehicle should happen every 12 months or every 12,000 miles, whichever comes first. More modern cars feature a self-diagnostic system that will alert you to when a service is due.
What's the difference between an Interim Service and a Full Service?
Generally, interim services are carried out on vehicles that clock higher mileages. For example, driving 20,000 miles a year would benefit from two interim services. A full service is generally good for those who drive more moderately and is required after 12 months or after every 12,000 miles driven depending on which comes first.
Interim Service: Recommended after six months or after every 6,000 miles driven, but what an interim service offers will differ between garages, so it's always worth checking with the garage what you are getting, before booking. An interim service will typically include an oil change with some additional checks and essential maintenance, such as faulty lights, checking tyres for wear, and leaky hoses. They will also top up your car's fluids, including coolant (water), brake and power steering fluid if required. Some garages may check the brake pads' condition, the condition and tension of your vehicle's fan, alternator and auxiliary drive belts, other garages may not.
Full Service: Recommended after 12 months or after 12,000 miles driven and ideal for drivers doing lower annual mileages who only need to service their cars once a year. A full service includes a broader range of checks and service part replacements than an interim service. Our list below gives an idea on the scope of tasks that a full service includes which isn't exhaustive:
Oil & Filter Change
Air Filter Replaced
Fuel Filter Replaced

for Diesel Engines

Spark Plugs Replaced for Petrol Engines
Extensive Checks for Leaks, Damage & Wear
Brakes Checked
Wheel Bearings Excessive Wear Check
Brake Cylinders, Pipes & Hoses checked
Suspension Checked
Clutch Operation Check for Manual Cars
Handbrake Operation Checked & Adjusted if required
Brake Fluid Tested & Replaced if required
Reset Service Light
Tyres: Wear

& Damage Check

Exhaust System checked for Corrosion, Damage or Leaks
Can you Service your Car yourself?
The short answer is yes, you can. Unless you're a skilled grease monkey, the anticipation of paying good money to get your car serviced is seldom appealing and for many of us usually feels like you've paid out a lot of money to get the engine running a little cleaner and more efficient. Many people will be capable of carrying out a basic service regardless of the complex electronics that many modern cars now have. What happens under the bonnet is still mechanical and manageable for many.
You do need to consider a couple of points before embarking on a service and maintenance regime. Firstly, if your car has a fully stamped service history up until now, you could impact the vehicle's value in the future. Even if you're a fully accomplished mechanic, there is value on those service stamps. Secondly, you need to consider if you have the tools and capability to undertake the service and the location. Most jobs are relatively straightforward, possessing a little know-how and common-sense beneficial, and you'll need somewhere to undertake the task as working on a car on the road is illegal.
What can you do to Service the Car yourself?
There isn't a definitive list of which parts are serviceable, but some items will benefit from replacement and others should be inspected for wear and replaced if necessary. The essential elements of a car service would include:
Oil Change: Recommended for the ongoing health of your engine and your handbook will tell you what is recommended
Oil Filter replacement: Fairly cheap and worthwhile
Tyres: Check tyre pressures and check tyres for wear or damage
Fluid check: Top up if required
You can then add on to this depending on your budget and when other elements were replaced before. The following items are all parts that will degrade, wear out and generally affect the vehicle's performance but generally don't need replacing at every service:
Spark Plugs (petrol cars)
Air Filter
HT Leads
Fuel Filter (diesel cars)
Coolant
Brake Fluid
Power Steering Fluid
Transmission Fluid
What happens if you don't Service a Car in time?
If you don't regularly service your vehicle, then it's very likely the performance will deteriorate. Servicing your car is the best way to ensure that everything is working efficiently. If you continue to drive a car with low fluid levels or don't change the oil regularly, you can severely damage the engine. By regularly servicing your vehicle:
It keeps you, your passengers and the wider general public safe, and is perhaps the most crucial factor
Keeps the car working efficiently with less likelihood of breakdowns
Ensures the vehicle's longevity
Keeps the vehicle's emissions at the right levels, so better for the environment
Ensures optimum fuel economy
Ensures warranties on new cars are valid
Keeps insurance companies happy: They may take service history into account under an insurance claim
Can I Service a Car at a local Garage rather than a Dealer?
Absolutely you can. No rule says you have to use the dealer to get your car serviced if it's under warranty. However, before you run eagerly to call your local garage, you need to ensure that wherever you take it, they are warranty-approved and will use warranty-approved parts. Dealerships will be only too happy to void any claims made against them if non-genuine parts are used. If you have any doubt, speak with your dealership first to ensure you don't invalidate your warranty.
What is the average cost of a Full Car Service?
The cost of a full service currently ranges between £130 right up to £300. The average price of a full car service in the UK at the moment is, therefore, around £150. It's always advisable to call several different garages, including dealerships before making your choice. Whilst it's common to think local garages will always be cheaper, dealerships can sometimes be competitive so are still worth including when you're ringing around for quotes. And don't forget to ask what's included in the price!
Is there any general Maintenance I should be doing myself even if a Garage services my car?
Absolutely. As a responsible car owner, waiting 12 months or even six months for a car service is a long time, it's good practice to be regularly doing necessary checks including:
Checking the oil level and making sure it's between the minimum and maximum mark on your car's dipstick. Top up if necessary
Check the tyres for excessive wear or damage. The minimum legal tyre tread is 1.6mm. However, it's recommended to have 3mm of tyre tread in winter to help with grip and traction
Check the tyre pressures match the owner's handbook recommended pressures
Check the rubber on your wiper blades
Check the coolant level to avoid overheating
Check all the exterior lights are working
Check the level of your screenwash to make sure you don't run out mid-journey
Check your brake fluid level and top up if necessary
Finally, it's always a good idea to look after the bodywork and interiors to maximise the value when it comes to selling