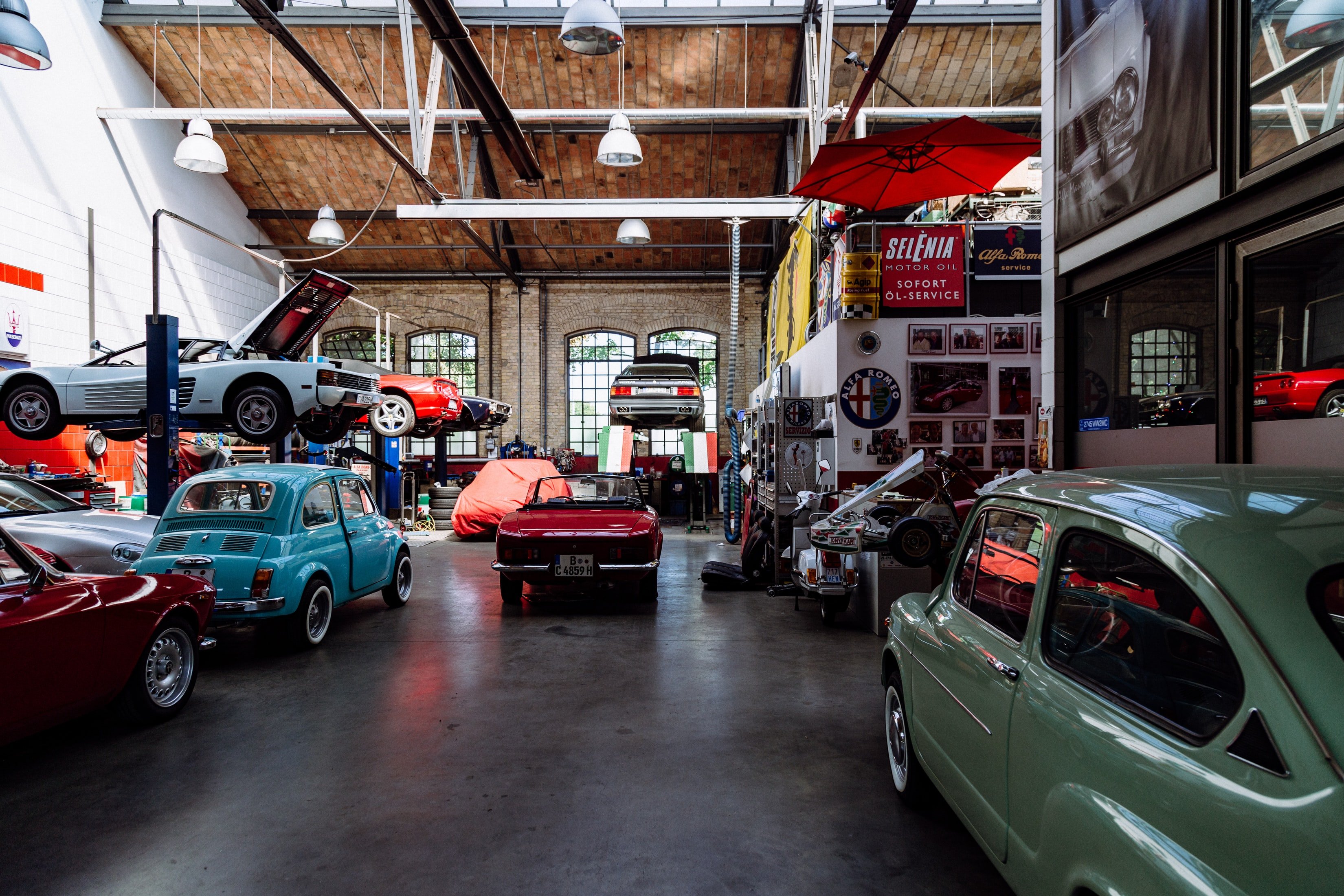 Have you ever wondered if the meaning of MOT? Do you know what it stands for? This article will talk about the necessary details you need to know about MOT.
Does the word MOT ring a bell to you? Drivers are aware of the importance of MOT. Without having an MOT, it leads to breaking the law, and a penalty follows. Therefore, if you have been driving a car for at least three years without having an MOT, then you can not legally drive your car around without facing the consequences.
What does MOT mean?
MOT means Ministry of Transport. It was introduced in 1960 by the government department. MOT tests are a means by which vehicles are tested for safety, roadworthiness, and exhaust emissions.
MOT Test – How Long Does It Last?
The test of MOT takes about 45 to 60 minutes. But, in a situation where your vehicle fails the test, and there is work needed on the car, additional time is needed to rectify the vehicle. Vehicles that are considered to be un-roadworthy and fail their MOT are not worth anything. 
Therefore, you can earn your points through your license but, it is hazardous to drive. Hence, it would be good to rectify any fault before heading to the road with your vehicle. Immediately all issues if the vehicle has been fixed, you can re-do the MOT test again. With the failure issue, an advisory note would be given to you as part of an MOT test.
This advisory note brings out other problems of the car that needs to be fixed. Although, this problem does not need the permission of an MOT failure. 
What do you understand to be an MOT Test?
MOT (Ministry Of Transport) makes sure that all terms and conditions regarding vehicles. It makes sure that vehicles must meet the legal road safety and environmental standards. 
Without having a current MOT certificate, It is illegal to drive a car on the road. But, having an expired MOT will make you have invalid car insurance. People who want to tax their vehicle or change the vehicle tax class will have MOT certificates. For example, a disabled driver requesting a free road tax.
The certificate of MOT takes up to 12-13 months before it expires. Hence, if you have a car older than 3years, an MOT test needs to be secured annually. To avoid stress and allow for flexibility, you need to renew your MOT certificate before one month. This medium will allow you to make the needed updates at your convenient time. 
Things to check during an MOT Test
Countless detailed checks need to be carried out when conducting an MOT test. Below are the test-:
Exhaust emission

Vehicle structure, general items, and body

Fuel System

Tow bars Emissions

Exhaust System

Doors

Seat belts

Mirrors

Registry plates

Tires & Wheels

Registrant security Load

Lights

Bonnet

Wipers & Washers

Windscreen

Electrical

Steering & Suspension

Vehicle Identification Number (VIN)

Horn 
These are the MOT tests that should check in each vehicle. Although the there is a difference in some services. We can see that this test doesn't include the clutch, engine, and gearbox from the above listed.
Is your vehicle going to pass the MOT Test?
Everyone will want to answer positively to this question, but getting a closer look at the Driver and Vehicle Standard Agency(DVSA), on 2018-2019, an MOT test was carried out of over 31,335,775. This figure does not include retests, abandoned tests, aborted tests. But still, 26% of all the tests were failures. Only a few have a completed MOT Test. 
The rate of failed vehicles is not included with vehicles that passed the test after several repaired defects. Prevention can occur when you regularly clean and maintain your car bulbs, tires, wipers; therefore, your vehicle won't fall into the group of a failed MOT test. 
DVSA made it clear that most of the issues that are found faulty after conducting the MOT test can be avoided. So do not be ignored by taken care of your car every minute. When minor issues come by, try to fix them or clean them up immediately. 
How To Prepare for MOT Test
Mileage and age are necessary conditions that could affect any chance your vehicle has to pass an MOT test. However, there are some tips you can follow to prepare your vehicle in advance for the MOT Test. This tip includes the following:
Indicators, all light, and bulbs.

Tyre inflation lever area

The functionality of the windscreen and washer fluid level

Windscreen for any chips.

The minimum of 1.6mm tire condition for damage.
What is the Possibility of driving a car without MOT?
Are you thinking of driving your car without having an MOT test? Doing this is illegal; you can not drive your vehicle without obtaining an MOT test before anything else, only if you want to drive to the MOT Test office to get a current certificate. 
Even if our car should incur any severe fault, the certificate given to you will have the issue written. It is vital to remember your MOT date because it will be illegal to drive around with your car once it expires.
Driving to the MOT Testing Centre without an MOT
Several circumstances are involved in this, which might make it legal for your drive into the centre without having an MOT test. First and foremost, booking beforehand is one of the situations that could give you the opportunity. Although upon your entry, you need to show proof of your appointment at the MOT centre before entering the centre. 
The police might see your car approaching and stops you, do not panic. What you should do is to show them proof that you are heading to the MOT test centre. It is also recommended to be fully aware of your routes to the MOT centre. Because if it happens in the case that a policeman pulled you back, you should be able to defend yourself and explain why you took such a route and where you intend to go, failure to know this can make you be prosecuted.
Penalty for driving a car without an MOT?
It is not legal to drive your car without an MOT. You might have in mind that the police will not be aware, but to your surprise, the police will surely know because there is a special camera designed awesomely. The cameras aid the police in searching out for vehicles without MOT. If they find out it doesn't, you will be pulled over with immediate effect. 
A fine of £1,000 will be issued to you for violating the law and driving a car without an MOT. The circumstance is different; if it is a van you happen you carry and it got caught, your fine will be unlimited, but if it was a car, your fine is £2500. During the past 3years, if you were convicted of driving in dangerous conditions, you will be disqualified from driving until the next six months.
Is it possible to park a car with no MOT on the road?
For vehicles with an expired product, the government put guidelines that no one can drive or park such a car. Therefore, cars should be parked in your private properties, for example, your garage or driveway. This process can only be un-do when you have successfully gotten your MOT test.
Can I drive my car to its MOT without tax?
You can drive your vehicles to the test center if it has no valid MOT and tax. Without having an MOT, you cannot renew your road tax. Until when your vehicle passes its MOT test, that is when you can get a tax, according to the law. Immediately this is done, you need to quickly make the necessary things to get your car ready so you can enjoy driving your car legally.
Without an MOT, can car insurance still be valid?
Car insurance cannot be valid if you have an expired or failed MOT. Therefore any issue that involves a road traffic accident will not be covered by your insurance; you will have to pay with your money from your pocket to solve the incident with your car and the other party car. This incident can also go as far as having an additional eight points to your license, a driving ban, and unlimited fines.
How to report a car without an MOT
When you know if a car is parked or driven in public that doesn't have an MOT test, there are ways to report this issue to the authorities. You can make an online report. Otherwise, you call 101 if you want to remain anonymous. 
There are things you need to provide when reporting a car without an MOT. For example, vehicle maker, vehicle model, the vehicle number plate, location, and the colour of the vehicle. You might also be asked about how long the car has been parked. It is perilous to Drive with an MOT, and as we have seen, it is illegal and not approved by law.
How to check your car tax history
There is a different unexpected aspect of owning a car. The price of insurance changes over time; you can not be sure of the price. A car can undergo anything at any time because you are not aware of what to encounter in the next minute or hour. But there are certain things we can know, like knowing if the used car as an issue in the past. 
When buying a used car, there is no way we will not research the car first. The research will help us know the essential things we need to know about the car, for example, if it is in good shape, if it has undergone an accident in last year's, and lots more. 
Our MOT checker and car tax checker gives the necessary information we need to know about ways to check up a car tax. The best part is that it is free and easy to use. It is advisable to check the car tax because it is effortless to process and very fast in bringing the result you want. Before handing cash to a car dealer, it is essential to take the necessary step in making sure you get the car tax ready before purchasing the car. 
CONCLUSION
An MOT test is crucial to obtain because failure to get it done leads to many penalties. So strictly obey the government guidelines to on the safe side. When you have an expired MOT, do all you can to get the current MOT test certificate. There are online means for checking your car tax history. I hope this article helped let you know the necessary things you need to know about MOT.