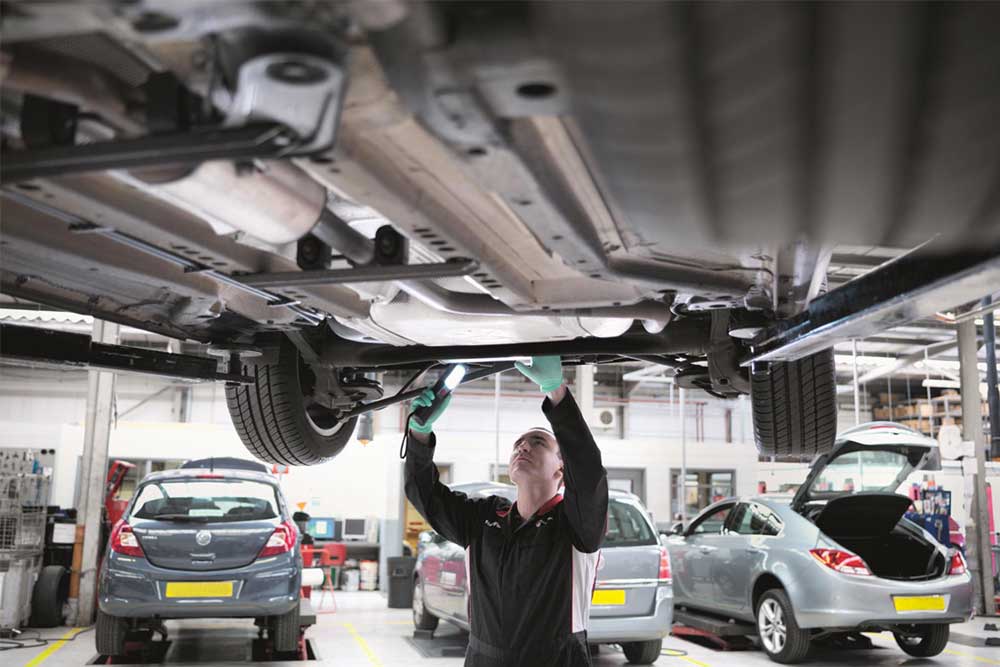 There are many things involved when owning a car that you have to keep up with. Your car's tax as well as your MOT check is something you always need to set a reminder on and update so you do not end up driving illegally and paying for unplanned fines.
This article is the car tax checker and the MOT check guide that would help you get through what you do not and should know concerning relevant information about your car.
What is a car tax
Car tax is a compulsory state-level tax imposed on all vehicles by the government before the car can be allowed to apply on the road.  No matter what the vehicle is for whether for commercial purpose or privately owned vehicle it is mandatory to pay the road tax online at the time the vehicle was registered.  The type of car affects the cost of tax as choosing a low-cost car can save you more as it holds better value and has lower running costs too. A vehicle that isn't driven on the public road can still be taxed or the vehicle could have a SORN i.e statutory off-road notification. The only cars exempted from paying tax are cars over £40000 and producing zero grams of carbon dioxide.
Car owners that have their car registered between March 1, 2001, and march 30 2017.
Car's whose owners are disabled are also entitled to free tax.
Cars that are regarded as historic cars are cars over the age of 40.
A car's tax depends on various factors. A zero-emission car over £40000 does not need to pay tax but the owner has to pay a certain annual rate that's dependent on the type of fuel you're using. While other cars pay tax based on how many grams is co2 is emitted and what type of fuel the car uses.
How can you see your car's tax history?
Buying a second-hand car either through a private seller or motor trade isn't a guarantee that the car won't have any problems. You need to make research on whether or not the car has any problems. The easiest way you can do that is to browse through our mot and tax car checker. This website is a free car tax checker and MOT check that enables you to check up on your car's tax and MOT history. It's very easy to use and it saves you time and unnecessary stress. Utilizing this car tax checker is an easy way to update yourself on the car's history as well as prevent any unforeseen situations from arising. Considering you're getting a car that was previously owned, it's important to use this car tax checker so you are fully equipped for what you are buying.
What is an MOT check?
The Mot test is also known as the ministry of transport test is a test carried out on vehicles once it is 3 years old.  When a car is 3 years old it must take a test annually to see if it is road-worthy i.e to see if it meets the road and environmental safety standards. In various parts of the country, MOT checks are usually conducted in a licensed test centre. The symbol of these licensed MOT centres is always an official blue sign that features 3 white triangles.  The Mot check consists of various tests ranging from lights, windshields, mirrors to the condition of the car brakes and the fuel system. But it doesn't include a check on the condition of the car's engine, gearbox, and clutch. Now we've seen what an MOT check is all about, the next question is
When should you get your MOT check?
Once your car is three years old it needs to take its first MOT check then once the check is completed the next check would be every year on the same month and day the last MOT check was conducted.  If your car passes its MOT test, you will be issued a certificate with the date of the MOT check as well as the expiration date. This expiry date tells you that your car needs a new MOT check. If you want to you can also get an MOT check on the same month before the expiration date on the certificate. If your car fails the MOT you have to get it fixed before you can drive it away, the only case you are allowed to drive a car that fails its MOT check is when there are no serious issues in the new test report from the MOT failed and when your present MOT certificate is still effective.
How long does an MOT check take
Normally a standard MOT check takes between 45 mins to one hour minus repairs. But if the car fails the MOT check then it might take much longer than expected as repair time would also be considered. An MOT test centre would not allow you to drive out a car that has failed the test unless you're taking the car to get it fixed or the MOT certificate is still valid. If you decide on taking the car to another garage to get it fixed the car has to meet a standard of how roadworthy it is or you may be fined.
What is the cost of an MOT check?
An MOT check, at present costs fifty-four euros for cars while for motorbikes it costs twenty-four euros though some garages charge lower with a discount of 50%. This is the maximum fee stipulated by the vehicle and operator service agency on the MOT test centres for an MOT check. MOT check could also be added to your full car service but it might make servicing your car more expensive as the MOT check is an extra charge especially if you're someone who likes to service your car regularly.
How would I know when to check for my MOT if I lost the certificate
it's not uncommon for the MOT certificate to go missing, even if it does go missing have no fear you can still find out when your MOT is due. The first way to get your MOT is free All you need to do is enter your car model and the car's registration number as well as the 11 digit reference number on the vehicle's V5C into gov. Uk tool. In just a matter of seconds, the site would check your MOT stats as well as your tax stats. With this tool, you will also receive a free new certificate to replace the one you lost.
Another method of retrieving your MOT certificate is to go to any licensed MOT test centre then give them your V5C reference number as well as your vehicle's registration number. This process is not free, it costs ten euros to retrieve your MOT certificate.
Without a legit MOT certificate, you cannot drive your car, the only exception you can get to drive your car is only when you have booked down for your MOT check. If not, you might end up paying hefty unnecessary fines for driving a vehicle without the MOT certificate. You may be banned from driving, get three points on your license and end up paying a fine of two thousand five hundred euro(£2500).
What If my car fails the MOT check
At MOT centres, when a car fails the MOT check, it is usually issued a VT30 certificate, this certificate gives the reasons why the car failed the check. There are various reasons for a car failing or passing the MOT check, these changes were made in May 2018.
One of the major reasons for a car failing the MOT check is when the car has a dangerous fault. The car would not be allowed to move an inch unless you get a note from the garage where the MOT check was conducted if they do repairs, or get a note from other local garages for a cheaper repair fee. But if the car has a major fault you might still be able to drive it if your MOT has not expired or the car or vehicle is still roadworthy. But it is not legal to drive a car with an expired MOT as this offence is punishable by law and you could be prosecuted if you are caught. It also nullifies your car insurance, so if you were to get involved in an accident while driving a car not road-worthy you would not be covered.
What can I do to ensure my car passes its MOT?
You can prepare your car for its next MOT check in various ways. Most times a car might fail its MOT check for minor reasons. To help prevent your car from failing its next MOT check here are some things you can do on your own
Ensure your car is thoroughly cleaned before the test as a clean car can leave a nice impression on the examiner as he won't feel sceptical about carrying out the MOT check.
Ensure the wipers and the windscreen are in good condition without any defect.
Make sure all the lights on the vehicle are working just fine.
Make sure the reference number on the V5C matches with the one on the body of the car
All the mirrors should be intact, and the horn should be in perfect working condition.
The three major reasons for most cars failing the MOT check are faulty brakes, light, and suspension so running some pre MOT check would help you fix whatever problems your vehicle has before its big test, and give you the best chance in passing the MOT check.
Can you tax your car without an MOT check?
Without a valid MOT and no tax, you can still drive your vehicle to the garage where the MOT check would be conducted. Without the MOT check unfortunately you cannot be able to renew your road tax. According to the law without an MOT check your car cannot be taxed unless the test has been conducted and it passes the test.  Once your car passes the MOT check then you can have the privilege of driving out your car but you immediately organize your car tax so you can drive freely and safely without any worries or stress. But due to the pandemic, this policy has been adjusted since the MOT test has been extended for six months. This can be done automatically by the DVLA before the MOT certificate was due to expire. You can check online if it's been extended, if it hasn't then you can send an email to the DVLA using this email address [email protected] And once it has been approved that your MOT check expiry date has been extended you can then go ahead to tax your car as you normally do online.